Today is a special day
(and, no, it's not Saturday for those of you thinking Saturday is the only special day haha)
.
Today is November 11, 2011
aka
11.11.11
SO I decided it would be in my best interest to participate in this little challenge: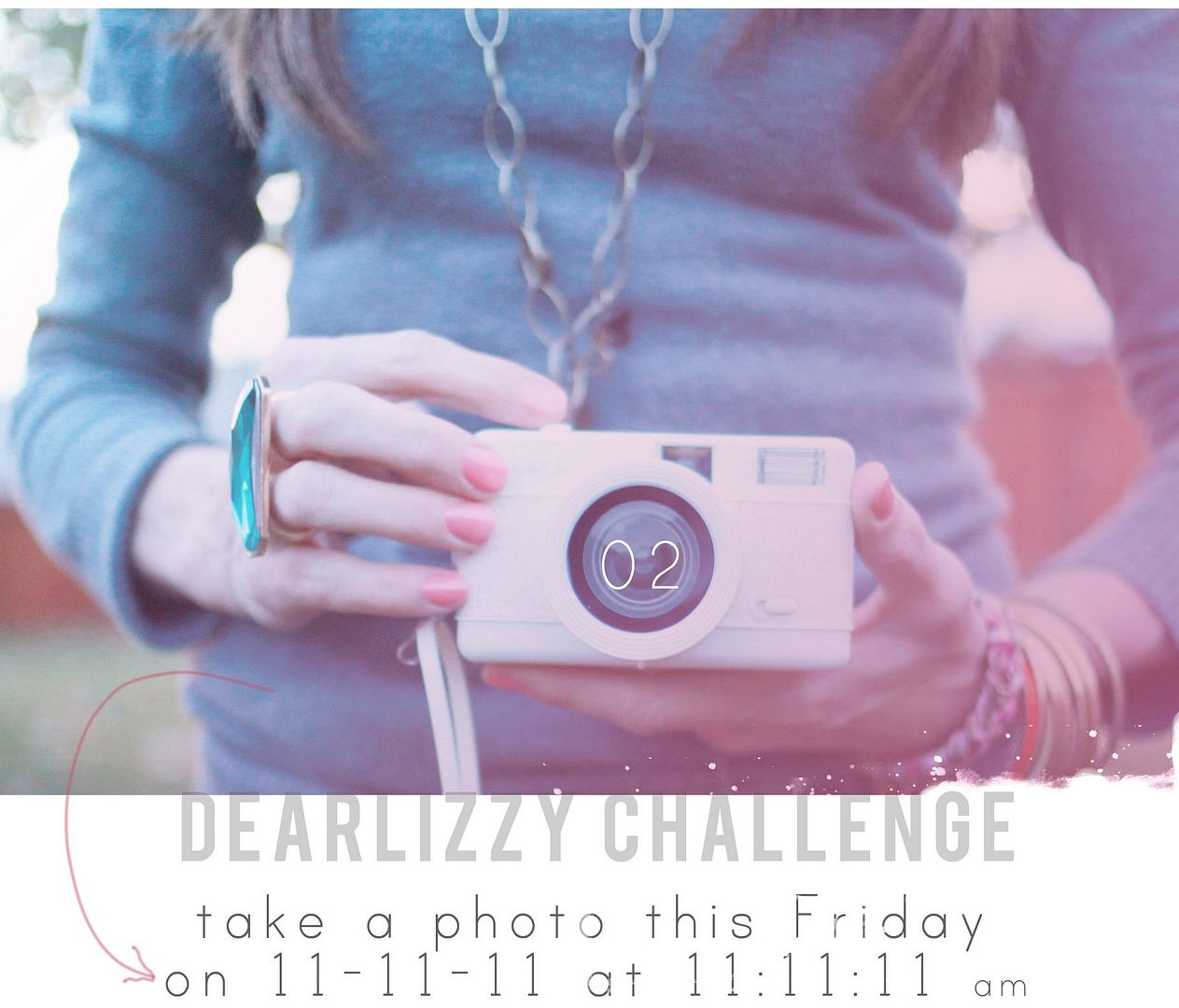 Lucky for me, class got out an hour early
(a whole hour! That basically never happens)
so I got to go to lunch with Dan and Steve
(my father-in-law)
at The Hong Kong Buffet
(so yummy!)
.
They were a bit late so I got to take my 11.11.11 @ 11:11:11am pic in my Jimmy, in the parking lot.
It was a grand moment.
I was boogy-ing to the tunes of LMFAO and texting the lyrics to my sisters
"Wiggle wiggle wiggle wiggle wiggle, YEAH! I'm sexy and I know it."
Advice:
Do NOT watch the music video for this song unless you like guys "wiggle wiggle wiggle"-ing in speedos. I learned the hard way.